Eye Hospital in Safdarjung Enclave , Delhi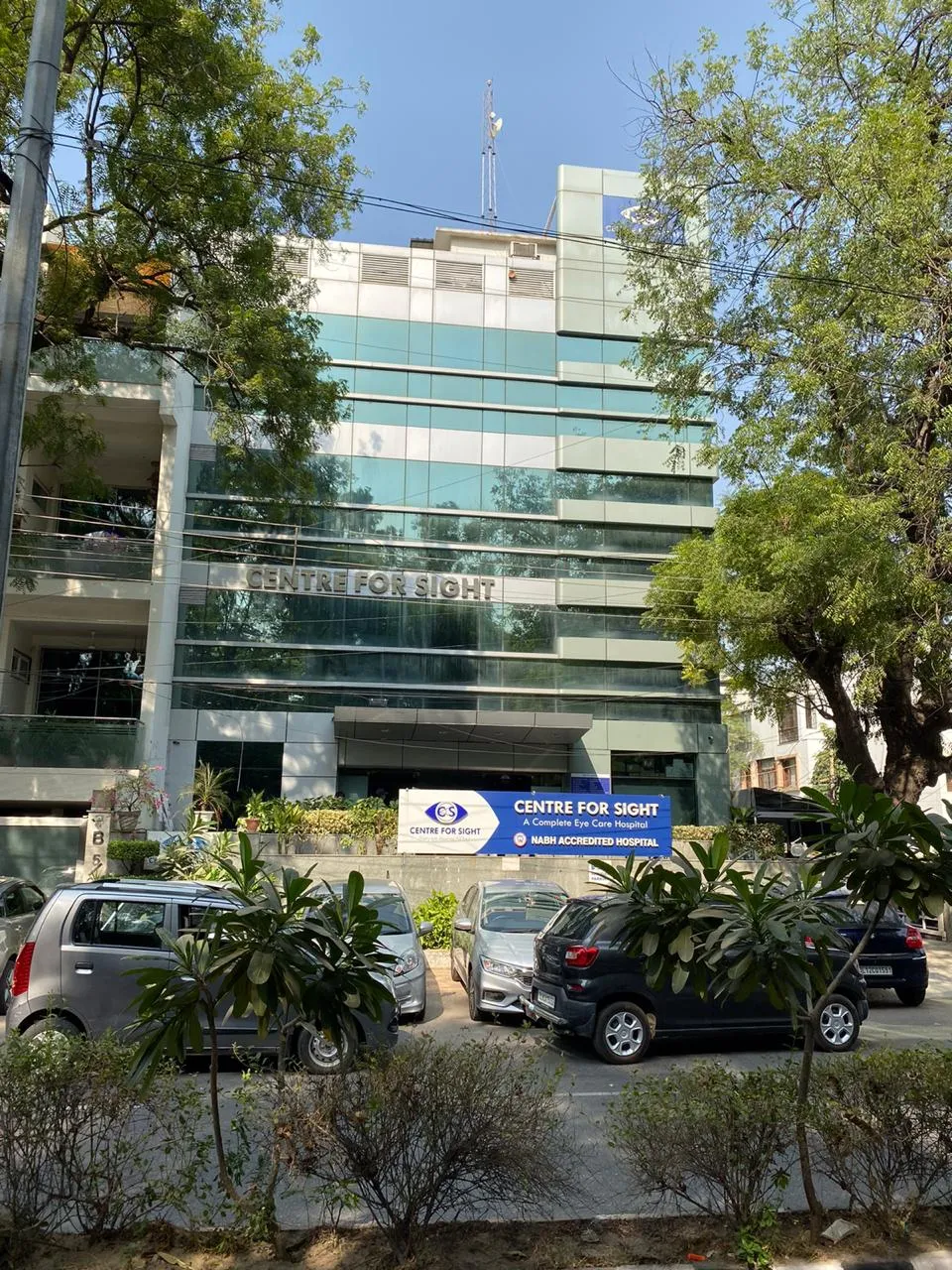 Your hunt for a professional, state-of-the-art, best eye hospital in South Delhi, ends with Centre for Sight, Safdarjung Enclave. Our experienced eye specialists in South Delhi centre ensure quality eye care, and we use advanced technology and medications to provide affordable treatment.
Following a holistic approach to prevent and rectify vision problems, our eye centre in Safdarjung Enclave specializes in Lasik surgery, cataract surgery, glaucoma treatment, retina and uvea services, paediatric ophthalmology and squint, cornea services, neuro- ophthalmology, oculoplasty, and ocular oncology.
Super Specialities Available at Centre for Sight, Safdarjung Enclave:
Complete Refractive Solutions
Lasik Surgery
Using the latest technology and best practices, we ensure safe, quick, and effective Lasik surgeries.
EPI-LASIK for Surface PPK
SUB BOWMAN'S KERATOMILEUSIS
Implantable Contact Lenses
Refractive Lens Exchange
Collagen Cross-Linking
INTACS
SMILE Eye Surgery
Apart from Lasik, we offer SMILE eye surgery. SMILE stands for Small Incision Lenticular Extraction. It is a highly advanced technology of blade-free laser vision correction, with even more precision than Femto-LASIK procedures that are widely done. SMILE is the 3rd generation of laser vision correction technology.
SMILE is also known as ReLex SMILE eye surgery. It is a fully automated next-generation procedure that is completed in a short time to give long-lasting and stable results.
Our highly experienced eye specialists in Safdarjung Enclave, South Delhi centre perform this surgery with high precision and care. The surgery corrects myopia and also treats mild astigmatism with cylindrical power up to -0.5 only. Personalized Lasik techniques such as Contoura use the excimer laser, unlike SMILE, which works on the most advanced femtosecond laser platform.
Advantages of opting for SMILE procedure over the conventional Lasik treatment
No corneal flap creation
Less dry eyes
Better corneal biomechanics
Greater precision & stability
Fully automated & quick
Enhanced ability to see
Clear vision in low light
Key facts about Centre for Sight Safdarjung Enclave eye hospital:
Our eye hospital in Safdarjung Enclave, South Delhi, is the first centre in Delhi-NCR, where a SMILE machine has been installed. An ultra-precise, ultra-safe and painless procedure that changes everything about vision correction.
CFS, the best eye hospital in Safdarjung Enclave, South Delhi, is the only centre where the maximum number of SMILE eye surgery has been performed.
Cataract Surgery
With years of experience, our highly skilled eye specialists in South Delhi centre specialize in conducting the robotic femtosecond laser cataract surgery. Cataract surgery is a quick and painless solution, and this procedure helps our patients completely regain their vision. This surgical process removes the clouded lens from the eye and replaces it with an artificial one, allowing the patient to see again.
Benefits of robotic femtosecond laser cataract surgery are:
Takes only 30-40 seconds
Ensures excellent precision and safety
Fully automated
Guaranteed better visual outcome
Quicker recovery.
Key facts about Centre for Sight Safdarjung Enclave for cataract surgery
Our eye hospital in Safdarjung Enclave, South Delhi, is the first centre in Delhi-NCR to install robotic femtosecond laser
Safdarjung Enclave is the only centre where the maximum number of femto cataract surgeries have been performed.
Glaucoma Treatment
Glaucoma, often called silent thief of sight, usually is painless and doesn't show any symptoms until noticeable vision loss occurs. Our eye clinic in Safdarjung Enclave provides treatment for glaucoma. Our glaucoma specialists do a comprehensive eye exam of the patient before offering any treatment option.
We have all the treatment modes available for glaucoma like medication, laser, and surgery. We have a team of experienced doctors specialized in planting glaucoma filtration devices, valves, and usage of vitreoretinal techniques to manage complicated glaucoma procedures.
Retina and Uvea Services
Our eye hospital in Safdarjung Enclave, South Delhi, provides a spectrum of services for retina care. Using the advanced treatment technologies and creating an effective treatment plan for the patients, we work hard to find solutions to vision problems affecting the retina and uvea. We provide treatment for uveitis, diabetic retinopathy, age-related macular degeneration, and retinal detachment and its management. We house one of the best infrastructure and state-of-the-art medical equipment with a pool of experienced retina specialists so that you can be assured that you have done it right by choosing us.
Paediatric Ophthalmology and Squint
The treatment of vision problems persistent in children, such as strabismus, paediatric glaucoma, and paediatric cataracts, falls under the umbrella of paediatric ophthalmology. The key priority of our team of expert paediatricians is to deliver the best possible eye care to your children.
Cornea Services
CFS has a pool of best ophthalmologists in South Delhi who have years of experience dealing with diseases that affect the cornea. The disorders include corneal ulcers, keratoconus, and pterygia. After a successful diagnosis, they help the doctors find the best possible treatment solutions.
The types of cornea services we provide are:
Penetrating Keratoplasty
Lamellar Keratoplasty
Endothelial Keratoplasty (DSAEK / DMEK)
Deep Anterior Lamellar Keratoplasty
Neuro-ophthalmology
The eye specialists in South Delhi centre are qualified to treat patients who suffer from complex eye problems using the latest developments in the world of ophthalmology. We treat vision problems caused by diseases concerning the nervous system, and offer treatments for:
Optic neuritis (optic nerve inflammation)
Ocular myasthenia gravis
Optic neuropathy
Idiopathic intracranial hypertension
Optic disc edema
Brain tumours affecting vision
Unexplained visual loss
Double vision and headaches
Oculoplasty and Ocular Oncology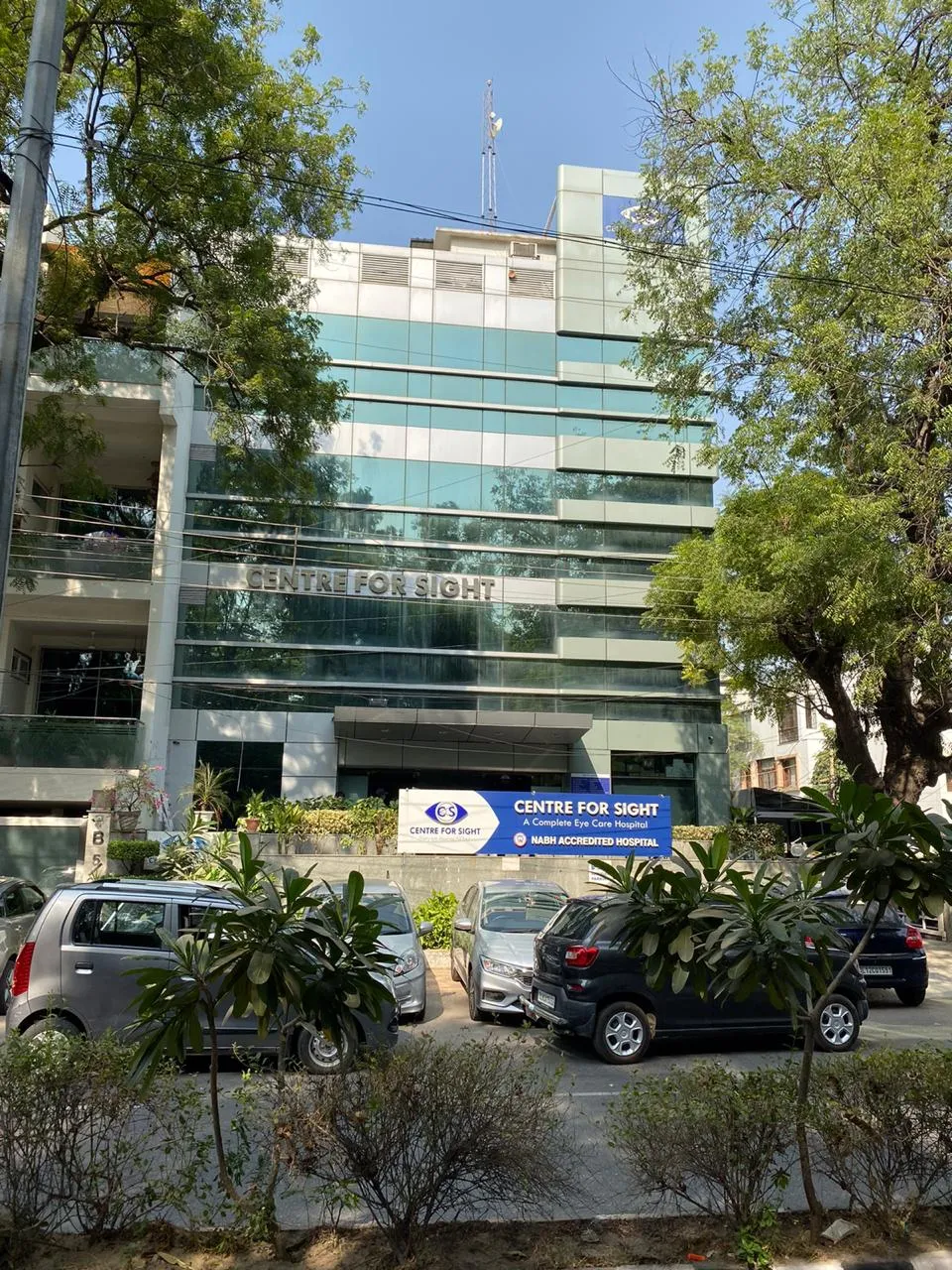 Location Details

B-5/24, Safdarjung Enclave Opposite Deer Park, New Delhi - 110029

Parking Infomation
Free Parking Available at this Centre

Payment Method
All Major Credit/Debit cards accepted
Amazing support staff. I accompanied my father for
...
two cataract surgeries.He was very scared and confused about the procedures, recovery steps, etc.But the supporting staff at Center for Sight, especially Ajay Singh atSafdarjung Enclave facility was very helpful. He politely listened to myfather's questions, clarified any doubts and connected him to right doctors.This is just not only once, but at every follow up visits for two cataractsurgeries, he was amazingly helpful. Once, my father forgot to carry thenecessary treatment
Centre for Sight Eye Hospital (the one at Safdarju
...
ng) is a premier hospitalfor eye related problems. Dr. Mahipal is a wonderful doctor and all thedoctors know a great deal about latest eye treatments. The only thing isthat you need to have a deep pocket as their procedures are expensive.