Eye Hospital in  Dwarka , Delhi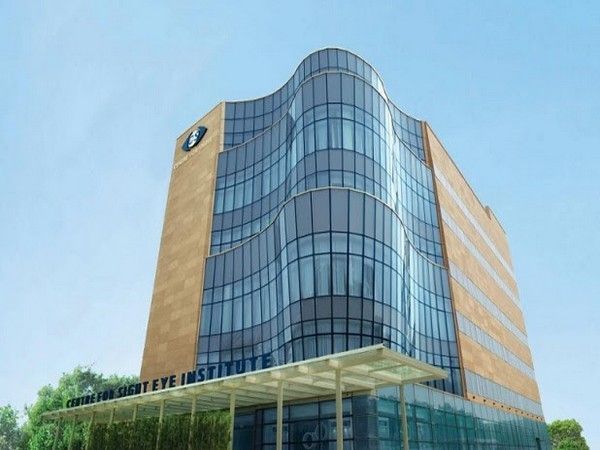 Centre for Sight is a renowned group of eye hospitals that has been instrumental in changing the face and service standards of eye care in the country.
Centre for Sight eye institute, Dwarka, is the largest private comprehensive super speciality eye institute in north India, a one-stop solution for eye-related diseases, and problems. With cutting edge eye care technologies and infrastructure facilities, CFS stands apart. We strive to offer comprehensive treatments, surgical and diagnostic services, including an array of internationally approved ocular specialities.
Centre for Sight, Dwarka: A Pioneer Super Speciality Eye Care Hospital in North India
It is spread over an area of 90,000 sq. ft.
It has 6 floors with 17 examination chambers
It houses more than 20 consultation chambers
It has 9 state-of-the-art and technologically advanced modular operation theatres
Centre for Sight Foundation Wing
The team at CFS is driven by our mission of providing quality eye care to all. Our Dwarka eye institute in Delhi houses a specially constructed wing called CFS Foundation Wing for the economically weaker section. It allows our team of eye specialists in Dwarka to provide all consultations, surgeries, and treatment at a subsidized cost without compromising the quality of services.
Centre for Sight: Committed For Providing Quality Eye Care
With a countrywide presence, our group of eye care hospitals has 75+ highly-equipped eye centres. Our eye specialists in Dwarka believe in providing a sincere clinical opinion and treating eye ailments with utmost care and expertise. With a perfect mix of over two decades of experience, qualified doctors, and technologically advanced procedures, CFS is committed to maintain and elevate the distinguished reputation of being one of the leading providers of quality eye care.
Complete refractive solutions
Lasik is a surgical procedure for permanently removing the dependence on spectacles or contact lenses by correcting the vision. It corrects refractive errors and gives a sharper vision. Lasik surgery corrects refractive errors like nearsightedness (myopia), farsightedness (hyperopia), astigmatism, and presbyopia. Centre for Sight houses one of the best teams for Lasik and refractive specialists who work with state-of-the-art technology to provide patients with a spectacle-free and clear vision.
Moreover, we also perform SMILE laser eye surgery, which is a highly advanced technology of blade-free laser vision correction. The Small Incision Lenticule Extraction (SMILE) laser eye surgery comes with more precision compared to the most widely used, Femto-Lasik procedures. The surgery corrects myopia and also treats mild astigmatism with cylindrical power up to -0.5 only.
Personalized Lasik techniques such as Contoura use the excimer laser, unlike SMILE which works on the most advanced femtosecond laser platform.
Advantages of opting for SMILE procedure over the conventional Lasik treatment
No corneal flap creation
Less dry eyes
Better corneal biomechanics
Greater precision & stability
Fully automated & quick
Enhanced ability to see
Clear vision in low light
Cataract eye surgery
Cataract implies the clouding of the natural lens in the eye which decreases the patient's vision. This causes difficulties in performing daily activities like reading, driving or watching things from a distance. Centre for Sight, Dwarka is the most optimum place to get cataract surgery in Dwarka.
Following are the common reasons for the development of cataracts:
People older than 60 years of age are at the risk of getting cataracts
An overexposure to UV rays may negatively affect the eyes, and cause cataracts
Prolonged usage of steroids, and other prescription drugs
People with diseases like diabetes are more likely to develop a cataract
An injury to the eye can cause cataract or even complete loss of vision
Since there is no specific medication to cure cataracts, surgery is the only option available for cataract removal. Our eye hospital in Dwarka is well-equipped to offer an array of surgical options depending upon the severity of cataracts, and the current condition of the patients eyes.
Our team of eye specialists in Dwarka conducts different types of tests for cataract, including:
Biometry/ Intraocular Lens (IOL) workup:
To check the IOL power required in the eyes
To check the status of the cornea, and for any corneal disease
To check for any retinal pathology
To check the well-being of retina, and other structures inside the eye
To test irregularities in the cornea due to past LASIK/ PRK/ RK surgeries.
We care for your vision and dedicate state-of-the-art infrastructure, equipment, and service to cater to the needs of our patients. Our team of eye specialists in Dwarka centre conducts two types of surgeries for cataract removal:
Femto Laser-Assisted Cataract Surgery (FLACS):
The first 5 steps of this surgery are automated to reduce the time and energy required to conduct it. The incisions are blade-free, the capsulotomy is precise, and the cataract is considerably softer. With Femtosecond laser, cataract surgery is now more safe and accurate. Automating the most crucial steps in cataract surgery assures minimum pain & maximum accuracy, and also ensures a quick surgery & quicker recovery.
Our team of eye specialists in Dwarka also conducts robotic laser cataract surgery to help cataract patients regain a clearer vision.
Why go for Robotic Laser cataract surgery at Centre for Sight, Dwarka:
Blade-Free cataract experience
Working of the laser takes about 30-40 seconds only
Greater precision and safety
Critical steps of surgery are fully automated
A better visual outcome with quicker recovery
Micro Incision Cataract Surgery (MICS):
In this method, a surgeon makes a 1.8mm to 2mm large incision to replace the natural lens with an artificial lens. The surgeon manually performs the procedure right from the incision to the breaking of the lens into smaller pieces for easing its removal. It is an incredibly delicate task that requires a lot of skills and is broadly marked by the following features:
Requires a very small incision of about 2mm
A cataract is emulsified into small pieces by phacoemulsification, and a foldable IOL is implanted
Walk-in, Walk-out procedure
Stitch less, bloodless, painless surgery
Quick healing, and post-operative recovery
Retina and uvea services
Many retinal problems are manageable with proper detection and treatment. The Retina Department of Excellence at Centre for Sight offers an all-inclusive medical, and surgical management of complex vitreoretinal diseases with the best possible outcomes.
Treatment for diabetic retinopathy
Diabetic retinopathy is the most significant diabetes complication concerning eyes. It is a silent vision stealer.
Following are the various treatment options for diabetic retinopathy:
Laser photocoagulation
Intravitreal injections
Vitrectomy
Our spectrum of services for retina care includes:
Advanced vitreoretinal surgeries
Retinal detachment treatment
Diabetic retinopathy management
Laser retina treatment
Anti-VEGF intravitreal injections
At CFS, Dwarka, we conduct comprehensive eye investigation to detect diabetic retinopathy using the following tests:
Visual acuity tests
Eye pressure measurements
Direct visualization of the retina with an ophthalmoscope
Sometimes the ophthalmologist may require more extensive imaging with technologies such as Fundus Fluorescein Angiography (FFA) and Optical Coherence Tomography (OCT) to capture the details of the damage caused by abnormal blood vessels and assess the severity of the condition. Centre for Sight is well equipped with the latest spectralis system of OCT & OCT angiography.
Treatment for retinal detachment
A patient may permanently lose vision if the retina detachment isnt repaired promptly. Our eye specialists in Dwarka centre are renowned for effectively handling even the worst-case scenarios.
Treatment for age-related macular degeneration
Centre for Sight is well equipped with infrastructure, and state-of-the-art medical apparatus along with a pool of experienced retina specialists to treat age-related macular degeneration.
We offer a variety of treatment options, including:
Laser therapy & PDT
Anti–VEGF injections
Combination therapy
Low vision aids
Treatment for uveitis
An exhaustive eye examination is a must for identifying the type of uveitis. This usually involves the instillation of eye drops to make the pupils wider to facilitate a better evaluation of the condition.
It is equally crucial to check if there is evidence of any other underlying causes such as autoimmune disorders, infections, trauma, etc. This may involve a whole variety of tests, including blood tests, X-rays, scans, and more. The treatment of some forms of uveitis may involve collaborations between ophthalmologists, and other specialists such as rheumatologists, infectious disease specialists or oncologists.
Our eye specialists in Dwarka offer one of the best treatments for uveitis in India.
Cornea Services
We at Centre for Sight, Dwarka provide effective treatment for the most common corneal conditions:
Corneal Ulcers
A corneal ulcer is an open sore that occurs due to various reasons, like infection, severe dryness of the eye, trauma, allergy, and incomplete eyelid closure. We provide both medical, and surgical treatment for corneal ulcers. If the ulcer is large, and cannot be treated by medicines, then a corneal transplant is done to save the eyes. Corneal transplant restricts the infection from spreading to the other parts of the body.
Glaucoma treatment
Centre for Sight, Dwarka has a panel of experienced glaucoma specialists skilled in providing advanced glaucoma treatment. The damage done by glaucoma cannot be reversed. However, timely intervention helps to prevent further progress of this malady.
We provide a thorough consultation for glaucoma, and the goal of glaucoma treatment is to lower the pressure in the eye to reduce the damage to the optic nerve. Our eye specialists in Dwarka aim to preserve the patient's vision by medication, laser, or surgery.
Pediatric ophthalmology and squint
There are several eye diseases prevalent in children, such as squint, lazy eye disease, congenital or pediatric cataract, and retinopathy of prematurity (ROP). For children, the eye-brain connections are still at the development stage, and hence their eye care requires crucial attention. They require a different kind of approach & special instruments for diagnosis and treatment.
Our experienced pediatric ophthalmology team is well trained in pediatric eye care. We make sure that your little one receives nothing less than the best care possible. We effectively treat eye disorders like strabismus or squints.
Along with full eye check-ups, there are a number of services provided at our centre in Dwarka:
Refraction test under dilation
Amblyopia Treatment and Therapy
Strabismus surgery
Corrective eyeglasses and other visual aids
Trauma Services
Other surgical treatments and medicine courses
Oculoplasty and ocular oncology
Cancers can affect structures inside the eye as well as soft tissues surrounding them. Some common ocular cancers are retinoblastoma, choroidal melanoma, and orbital tumors. Our eye institute in Dwarka offers a contemporary and cost-effective approach to prevent, diagnose, and treat cancers of the eye.
Treatment for retinoblastoma
Our facilities for treating retinoblastoma include:
Daycare child-friendly chemotherapy facility
Plaque brachytherapy
Large spot IO transpupillary thermotherapy
Sophisticated cryosurgery suite
Wide-field pediatric digital fundus photography
FFA for image-guided treatment, nanoparticle-based periocular chemotherapy
Intravitreal chemotherapy
Access to a blood bank
Super selective intra-arterial chemotherapy
Bone marrow transplantation and clinical genetics
Ocular, orbital and facial prosthesis
Our centre at Dwarka provides ocular, orbital, and facial prosthesis to cosmetically rehabilitate patients when every other method fails. The work profile of our ocularistry service comprises of a custom ocular prosthesis, lightweight prosthesis, self-lubricating prosthesis, silicone prosthesis, custom conformer, hydrogel socket expansion, glue-on and spectacle-mounted exenteration prosthesis, facial prosthesis, and osseo-integrated prosthesis in collaborations with a maxillofacial surgeon.
Oculoplasty & Facial Aesthetics
Centre for Sight, Dwarka offers comprehensive, state-of-the-art services for cosmetic procedures for the eyes, and face. Our experienced ophthalmic and facial cosmetic surgeons combine their in-depth knowledge of ophthalmology with the expertise in cosmetic eye surgery to help rejuvenate and enhance patient's facial features. You can trust our eye specialists in Dwarka for a look you always wanted to have.
We offer a comprehensive treatment for:
Droopy & tired eyes
Eyelid bags
Wrinkles & deep expression lines
Dark circles
Aging eye
Facial skin changes
Services at the ophthalmic, and facial plastic surgery department would include correction of congenital, and acquired deformities of the eyelid, lacrimal system, orbit, and socket. The treatment options at Centre for Sight, Dwarka are ptosis surgery, brow lift, blepharoplasty (upper & lower), Botox, and dermal fillers.
Ocular surface and dry eyes disorders
Dry eye is a condition in which a person doesnt have enough quality tears to lubricate the eyes. It is a common, and chronic eye problem. Tears provide lubrication to the eyes and reduce the risk of infection by washing away foreign matter entering the eyes. If you experience irritated, scratchy or burning eyes, and blurred vision, then visit Centre for Sight in Dwarka, a place which offers comprehensive eye care and treatment for dry eyes.
Neuro Ophthalmology
Centre for Sight has one of the best team of experts to diagnose and treat the most common neuro-ophthalmological problems, including:
Optic neuritis
Ocular myasthenia gravis
A brain tumour affecting vision
Pseudotumor Cerebri
Other common disorders that occur due to eye movement disorders, pupil disorders
Thyroid eye disease
At Centre for Sight, the neuro-ophthalmologists often work in tandem with expert neurosurgeons, neurologists, and radiologists to provide the best possible care, and state-of-the-art treatment to the patients. Our eye institute at Dwarka houses advanced, and modern infrastructure which helps in the diagnosis of many complicated neuro-ophthalmic conditions. Some of these facilities are listed here:
Optical coherence tomography
Electro diagnostics – VEP, ERG, MFERG, MFVEP
Humphrey visual field analyzer
Fundus photography and auto fluorescence
Evaluation of the eye movements and ocular alignment
Neuro-optometry clinic
Keratoconus treatment
Treatment for keratoconus
Centre for Sight is well equipped with the latest technology, and experienced cornea specialists for treatment of keratoconus. Keratoconus is a condition where the cornea progressively weakens, and loses its dome-shaped structure to a conical shape.
It can be identified with symptoms, such as:
Reduced vision
Frequent change in glass power
Double vision
High cylindrical number
Seeing halos & shadows around objects
At Centre for Sight, Dwarka, we provide treatment for keratoconus and our eye specialists decide on the choice of the transplant procedure depending on the corneal condition, and depth of the scar created by keratoconus.
Medical management
Corneal collagen cross-linking
INTACS
Corneal Transplant
Our expert cornea specialists evaluate the overall condition of the patient and provide a cost-effective solution.
Our centres are equipped with the latest corneal topography systems (Pentacam, Orbscan) to help in early detection, and monitoring of keratoconus. Centre for Sight offers keratoconus treatment, and the entire spectrum of treatment modalities – corneal collagen crosslinking, intrastromal ring segments, implantable collamer lenses (ICL), and corneal transplantation.
Low vision aids
Low vision implies diminished sight with minimal ability to see (particularly central vision) that remains unresolved or uncorrected with traditional eyeglasses, contact lenses, intraocular lens implants or corrective surgery. However, in some cases, persons with low vision may be aided with special visual devices.
There are many causes of low vision, including, macular degeneration, congenital defects present at birth, injury to the eye or brain, diseases like diabetes, glaucoma etc.
The low vision clinic at Centre for Sight provides the following services for evaluation, and visual rehabilitation for patients with low vision:
Clinical & functional low vision examination
Visual function evaluation of children with special needs
Prescription and training in use of low vision devices
Counseling for visual rehabilitation; Individual vision training program
Referrals for orientation and mobility assessment
Counseling and follow-up at home and in school
Computer vision syndrome
Centre for Sight offers end-to-end treatment for addressing the problem of CVS, including its detection, evaluation, and management which is unique as per each individual's need.
What causes Computer Vision Syndrome?
Less blinking
Visual problems
Computer glare and reflection
Improper workstation design
Dry environment and dehydration
Retinoblastoma treatment
Treating retinoblastoma is a complex process as it demands the expertise of ocular oncologists, pediatric oncologists, and even radiation oncologists in some cases. Saving the patient's life is the first goal of retinoblastoma treatment.
Our eye specialists in Dwarka offer the following treatment modalities for retinoblastoma:
Cryotherapy
This treatment involves killing the tumor cells by exposing them to extremely low temperatures. It is used for small, and peripheral retinal tumours.
Trans Pupillary Thermotherapy (TTT)
This treatment uses a low-level of heat generated by a diode laser to kill the tumour cells. It is commonly used to treat small tumours in the eye, and also as a supplement to chemotherapy for larger tumors.
Chemotherapy
Chemotherapy or the use of specific anti-cancer medicines is the preferred initial treatment for most cases of retinoblastoma these days. It is often supplemented with TTT Laser to provide a more holistic treatment to the patient. Chemotherapy is mostly given by intravenous route, but may need to be given directly into the ophthalmic artery (Intra-Arterial chemotherapy) or injected directly into the eye (Intravitreal chemotherapy) in certain specific situations.
Surgery
Surgery involves the removal of the affected eye (Enucleation). This is sometimes required if the patient is at an advanced stage and other treatment methods are not likely to be successful. Even though families find it difficult to accept the removal of an eye as the final treatment method, modern surgical, and reconstructive techniques have made it possible to have a high quality of life even after the loss of an eye.
Centre for Sight, has a state of the art facility to provide custom made artificial eye (ocular prosthesis) for patients who undergo eye removal.
Radiotherapy
Other treatment methods include plaque brachytherapy, the placement of a radioactive implant on the sclera to selectively deliver radiation with minimum collateral damage, and external beam radiotherapy, which is mostly used in Retinoblastoma cases with orbital involvement.
Community Services
Since its inception, Centre for Sight has been guided by the principle of achieving excellence in eye care. We are driven by patient-centric values of efficiency, precision, compassion, and integrity. Hence we believe everyone should have access to affordable and best possible eye care.
Centre for Sight constituted the NDCFS Foundation in 2017. It is a new state-of-the-art facility at our eye institute at Dwarka.
NDCFS Foundation started with the goal to eradicate preventable and curable blindness due to cataracts and other eye diseases from our country and bring as many people as possible from blindness to useful productive lives. The "Foundation" aims to provide high-quality eye care for all including medication and cataract removal surgery especially to the most socially and economically backward people with very low awareness levels living in the most remote, inaccessible regions of the region.
We want to make sure every vision-impaired person in India without insurance or financial resources learns about our remarkable program and benefits from it.
Our robust program and innovation rest in our delivery system, commitment to skills-transfer and ability to provide high-quality surgical care in remote settings, reaching patients who would never make it to a hospital.
Our efforts are focused on eradicating preventable and curable blindness with a concurrent strategy to provide high-quality care, train local personnel and establish a world-class eye care infrastructure where most needed.
Research Wing
Technology has been a driving force for product, service, process, innovation, and social change. For team Centre for Sight, the guiding principles for achieving excellence in eye care is to provide specialized eye care with an honest clinical opinion, using the latest technology.Centre for Sight eye institute Dwarka, is currently the prestigious site for many multinational projects by reputed companies like Carl Zeiss Meditec, and Johnson & Johnson Vision. Together we aim to make eye care not only more advanced but also aim to bring the latest techniques to the doorstep of every Indian at a very affordable price. If you need any help, please call our number 1800-1200-477.
Fellowship, observership and training programmer
Centre for Sight eye institute (CFSEI), located in sector 9, Dwarka is a premier eye-care facility. CFSEI offers long term fellowship, and short term observership courses to enhance the skill set of Indian, and international ophthalmologists, enabling them to be better placed to serve the community.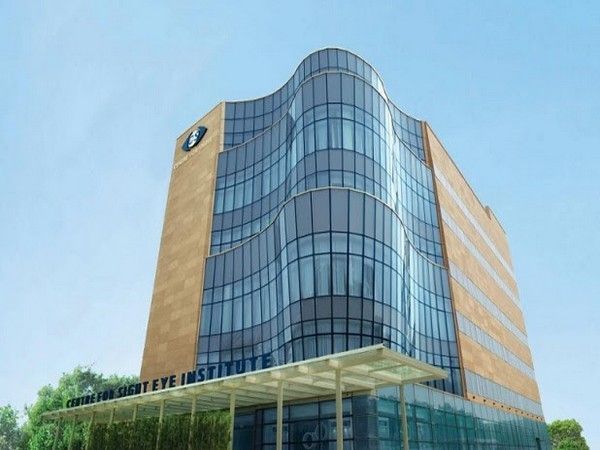 
Parking Infomation
Free Parking Available at this Centre

Payment Method
All Major Credit/Debit cards accepted
Amazing hospital for eye care. Looks just like ano
...
ther mall or something.People who are looking for some good hospital for eye must visit.
Very friendly place.. nice treatment given to each
...
patient... Varioustest available.. but it's slightly costly also... But I personally likedthe services provided.
Nice quality eye checkup centre in Dwarka.