Eye Hospital in Bhiwani , Bhiwani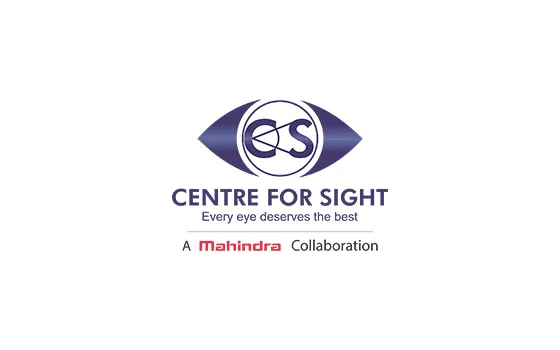 Find an eye specialist
Centre for Sight Bhiwani stands as a cutting-edge eye hospital equipped with advanced technology and staffed by highly skilled doctors, providing exceptional eye care to patients. Driven by the philosophy that every individual's eyes deserve optimal care, we collaborate with dedication and pride to offer personalized treatment to all. Our extensively trained surgeons have achieved numerous successful surgeries and boast significant experience in the field.
The distinct areas of expertise at Centre For Sight, Bhiwani encompass:
Cataract Services, Refractive Services, Glaucoma Services, Retina Services, Pediatric Ophthalmology, Cornea Services, Uvea Services, Oculoplasty Services, Specialized Offerings at Centre for Sight, Bhiwani:
Cataract Eye Surgery
Cataracts, a result of the clouding of the natural eye lens, often develop with age, affecting even infants and young children. Surgical intervention is the only permanent solution for cataracts. Among the advanced treatments offered at our Bhiwani eye care facility is Microincision Cataract Surgery, also known as MICS or micro phacoemulsification, represents innovative cataract treatment. In this approach, a small incision, typically less than 2.2 millimeters, is made in the eye. Through this incision, specialized instruments are used to remove the cloudy lens and replace it with an artificial intraocular lens (IOL), restoring clear vision. Available IOL options include Monofocal Lenses, Toric Lenses, Aspheric Lenses, Multifocal Lenses, Trifocal Lenses, and more. MICS is a relatively new technique, and has gained popularity due to its benefits like faster healing, quicker recovery, reduced risk of complications with lesser surgical downtime. Thus, you can trust as a
Refractive Services
At Centre For Sight, Bhiwani, we offer LASIK eye surgery or Laser assisted in-situ keratomileusis to correct refractive errors like myopia, hyperopia, and astigmatism. At our centre in Bhiwani, we offer all advanced LASIK procedures which aim to correct the refractive error and eliminate or reduce the dependency on eyeglasses in a safe manner. And, for cases with thin cornea or a high refractive error where it isn't suitable, ICL or phakic IOL is the state-of-the-art procedure recommended where a specialized lens is placed inside the eye. At our Eye Hospital in Bhiwani, we embrace the latest vision correction techniques and advanced technology depending upon the patient's needs and expectations. Our eye centre is a boon for people looking for an experienced eye specialist in Bhiwani.
Glaucoma Treatment
Glaucoma poses a significant threat to vision, often manifesting as gradual painless vision loss. Timely medical or surgical intervention can prevent or delay further visual deterioration. At the Bhiwani Centre for Sight, our Glaucoma specialists employ advanced equipment and techniques to detect early glaucoma stages, providing comprehensive treatment and surgical care. Our centre gives you the best eye specialist Bhiwani can have for your unique eye related needs.
Retina and Uvea Services
Our Bhiwani eye hospital is well-equipped to manage uveitis, macular degeneration, retinal detachment, and diabetes-related vision issues. Employing advanced treatment technologies, we strive to address retinal and uveal disorders through tailored treatment plans. Our experienced retina specialists offer complete medical and surgical care for complex vitreoretinal conditions, leading to optimal outcomes.
Pediatric Ophthalmology
Our eye specialist in Bhiwani specializes in pediatric ophthalmology, encompassing the treatment of eye conditions like squint or strabismus, ensuring healthy visual development, and delivering exceptional vision care for children.
Cornea Services
We provide solutions for corneal problems such as keratoconus and corneal ulcers. Our Bhiwani ophthalmologists handle intricate corneal cases, assisting patients in restoring healthy vision. Our Bhiwani eye care professionals manage corneal ulcers through medical and surgical means. For severe cases not manageable through medication, a corneal transplant is performed to prevent infection spread. Your struggle to find the best eye care hospital in Bhiwani ends at Centre For Sight, a well-trusted name in the field all across India.
Squint Eye
Strabismus, also known as squint, is a medical condition characterized by a misalignment of the eyes. This eye anomaly is frequently observed in children, although it can also manifest in adults. The term "cross-eyed" or "walleye" is often used to describe this condition. Within the Center for Sight, our team of skilled eye surgeons conducts a thorough and all-encompassing eye assessment before devising a tailored treatment strategy for strabismus that aligns with the individual patient's requirements. Treatment approaches for squint eyes in adults might involve a combination of eye exercises and the prescription of eyeglasses.

Oculoplasty Services
Ocular tumors and soft tissue damage within and around the eye are serious concerns. Prevalent ocular tumors include retinoblastoma, choroidal melanoma, and orbital tumors. Our Bhiwani eye hospital offers modern, cost-effective methods for preventing, diagnosing, and treating eye cancer.
Dry Eyes
Our comprehensive approach encompasses the entire spectrum of computer vision syndrome care, including detection, assessment, and tailored management. Prior to devising the optimal treatment protocol for each case of computer vision syndrome, we meticulously evaluate the individual's occupational surroundings. To begin with the process, our optometrists in Bhiwani administer a series of tests specifically tailored for patients grappling with computer vision syndrome.
Keratoconus
Keratoconus is a condition wherein the normal round shape of the cornea becomes distorted, forming a cone-shaped bulge. This alteration leads to a reduction or changes in vision. Keratoconus typically affects both eyes. The treatment strategy for keratoconus revolves around two key aspects. The first objective is to halt the progression of the condition, while the second involves addressing the refractive error to enhance compromised vision. Drawing upon the extensive expertise of our doctors in Bhiwani, in managing such cases on a regular basis, our proficient eye specialists at Bhiwani Centre guide patients through a process that encompasses not only diagnosis and control of the disease's advancement, but also optimize vision to the greatest extent possible.
Pharmacy
CFS Pharmacy, Bhiwani is a reliable pharmacy affiliated with the Centre for Sight, guarantees authentic medications conveniently available under a single roof, streamlining your hospital visit. Our establishment is staffed with a team of highly qualified pharmacists who possess extensive training to assist you in understanding and managing your entire medication regimen.

Opticals
For individuals seeking stylish and comfortable eyewear, we present the CFS Vision Store, Bhiwani, offering a wide range of choices. This selection encompasses top Indian and international brands, all endorsed by our proficient optometrists and ophthalmologists.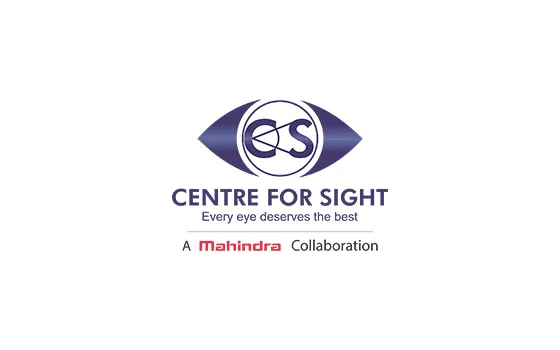 Location Details

Circular Rd, Bound Kalan, M.C. Colony, Bhiwani, Haryana 127021

Parking Infomation
Available

Payment Method
Cash, UPI and all major Credit/Debit cards accepted