Next-Gen Laser Vision Correction unveiled at IIRSI, Delhi by Shri Om Birla, Hon'ble Speaker of Lok Sabha
Centre For Sight
News and Media

Next-Gen Laser Vision Correction unveiled at IIRSI, Delhi by Shri Om Birla, Hon'ble Speaker of Lok Sabha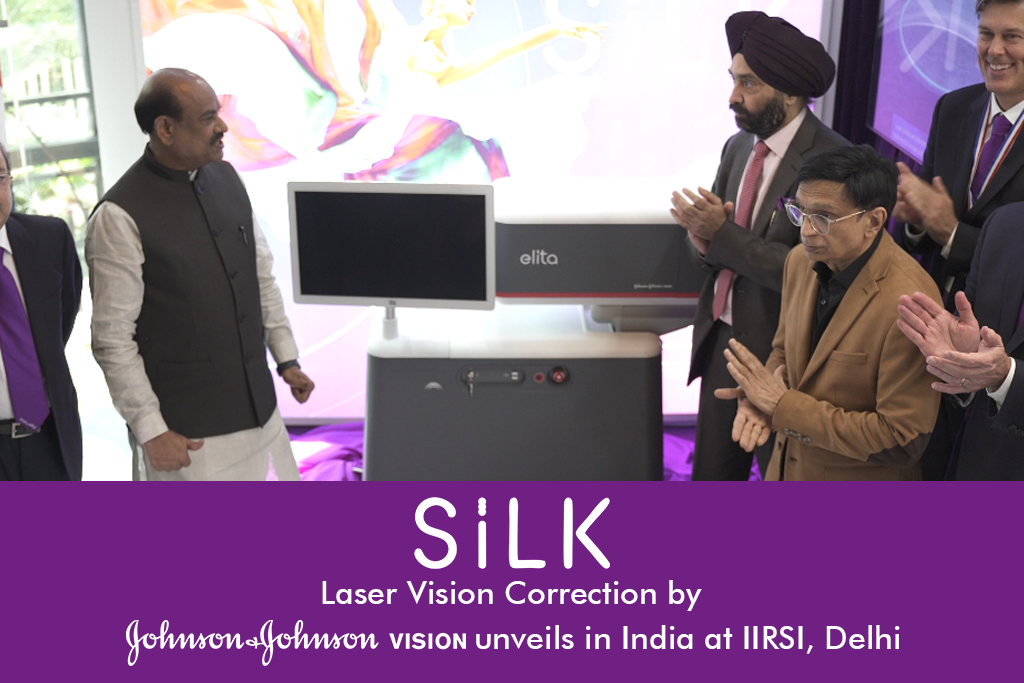 Johnson & Johnson Vision, which is into eye health and part of Johnson & Johnson MedTech, has announced the limited market release and laser vision correction surgeries performed using the new SILK (Smooth Incisions Lenticule Keratomileusis) procedure. The procedure aims to correct the vision for patients with myopia, with or without astigmatism, using the next-generation laser vision correction solution from Johnson & Johnson Vision, the company said in a statement. "With the launch of the SILK procedure, our goal is to provide surgeons with advanced technologies and designs to deliver a high degree of confidence in correcting refractive errors as well as improvements in surgical experiences and patient outcomes," said Burzin Shahana, Country Manager, Surgical Vision India, Johnson & Johnson Vision.
"This generational leap in corneal refractive technology underscores our commitment to innovation and elevating the standard of care for patients with myopia in India," he added.
Dr. Mahipal Sachdev from Center For Sight, Dr. Rohit Shetty from Narayana Nethralaya, Dr. Noshir/Rushad Shroff from Shroff Eye Center, and Dr. Ajay Sharma from Eye-Q Hospital participated in a limited market release to introduce the new SILK procedure to India, the company added.
Refractive surgery can correct myopia, allowing patients to clearly see distant objects without glasses or contacts, and the SILK procedure is the newest innovation to help patients achieve excellent vision, the company said. The procedure is performed using the next-generation laser vision correction solution that gently creates a small disk-shaped lens, called a lenticule, in the cornea. The lenticule is delicately removed through a microscopic incision, and the cornea is reshaped to help patients see flawlessly, it added.
Source: https://www.thehindu.com
Posted By:
Centre For Sight