Eye Hospital in Mall Road , Kanpur

Centre for Sight hospital in Kanpur offers a multitude of treatment modalities for various eye ailments. Our eye specialists in Kanpur are driven by the mission of providing nothing but the best when it comes to eye care and leverage the latest technology to deliver effective eye care treatment. The expert team of ophthalmologists at the Centre for Sight hospital in Kanpur is highly experienced and offers treatment for ocular diseases like –
Cataract eye surgery
Glaucoma treatment
Comprehensive Ophthalmic services
Diabetic Retinopathy and Medical retina services
Specialties at Centre for Sight eye hospital in Kanpur :
Cataract Surgery
Centre for Sight surgeons take pride in having maximum experience in the field having changed many lives with their expertise, technological leverage, and availability of the best of the best services and resources. Equipped with the armamentarium of advanced machines for micro incision surgeries and latest premium IOLs, get ready to see the world fresh and anew with Centre for Sight.
Diabetic Retinopathy
Diabetic retinopathy and medical retina diseases like age related degeneration are to be managed with precision and promptness to avoid any permanent damage to vision. The treatment modality used by experts in most commonly Intravitreal injections, laser therapy and in severe cases surgical management.
Glaucoma Treatment
Glaucoma is often referred to as a silent thief of vision and also goes by the name of Kala Motia. The most common form of glaucoma is open-angle glaucoma and is caused by increased eye pressure. The expert staff at the CFS Kanpur branch is adept and handles every case of glaucoma with utmost care and precision. We strive to offer the best in class treatment and that too at cost effective prices in Kanpur. Glaucoma is a potentially blinding disorder and requires timely diagnosis as disease is primarily asymptomatic until the very late stage. Treatment modalities are medical treatment, laser therapy and surgery in advanced cases.
Comprehensive ophthalmic Services
Centre for Sight is your one stop destination for all eye related problems be it cornea cataract dry eye glaucoma, retina, or oculoplasty.
Right from the cradle to old age, the experts at Centre for Sight, Kanpur are there to handhold you gently through any ophthalmic ailment.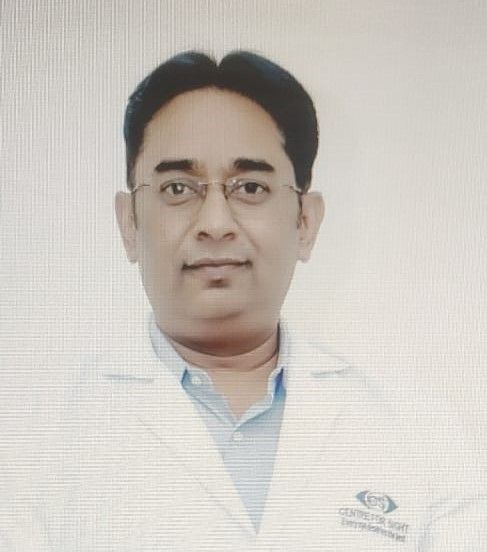 Dr. Vishal Saxena
Kanpur, Uttar Pradesh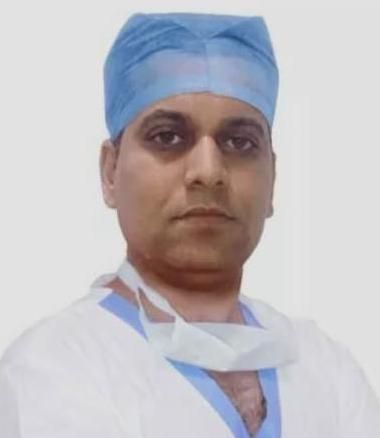 Dr. Rafi Ul Islam
Kanpur, Uttar Pradesh
Location Details

1st & 2nd floor, Som business square, Canal Express Road, Narouna Chauraha, Mall Road, Near City Centre Kanpur, Uttar Pradesh - 208001

Parking Infomation
Free Parking Available at this Centre

Payment Method
All Major Credit/Debit cards accepted
One of the best eye hospital in Kanpur city with l
...
atest equipment. Allstaff is so polite and knowledgeable.. Good collections of frame and sunglasses.
Good and healthy environment, behaviour of doctors
...
and staff are so good.