Eye Hospital in Bhangagarh , Guwahati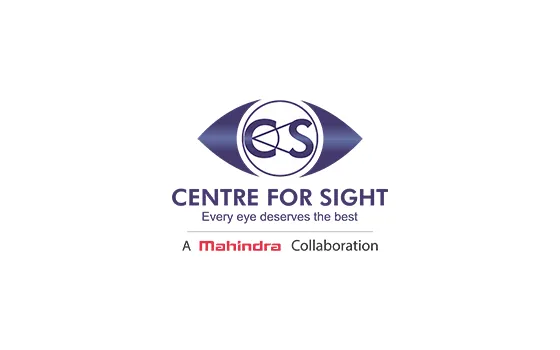 Centre for Sight Eye Hospital in Bhangagarh, Guwahati, has cutting-edge technology and eye specialists who are highly experienced and competent. We provide comprehensive eye care services and strive to provide the finest possible care to every patient. Furthermore, the Centre for Sight Eye Hospitals' reputation for first-rate facilities, solid infrastructure, qualified and experienced doctors, and a track record of great success makes the organization a highly renowned entity in India. Cataract treatment, LASIK Laser Eye Surgeries, Paediatric Ophthalmology & Squint, Oculoplasty, Retina services, Computer Vision Syndrome, Glaucoma treatment, Cornea Services, and Optical Pharmacy are among the services provided by Centre For Sight, Bhangagarh, Guwahati.
Super Specialities of Centre for Sight, Guwahati:
LASIK & Refractive Eye Surgeries:
The way your eyes refract light determines your capacity to see. A refractive error occurs when the cornea does not bend ideally, preventing the eye from adequately focusing on light. Our Guwahati eye facility offers LASIK eye surgery for clear vision at any age. We also provide Small Incision Lenticule Extraction (SMILE) laser eye surgery, an FDA-approved method for treating mild astigmatism with cylindrical power limited to – 0.5. Our LASIK specialists in Bhangagarh, Guwahati, are highly skilled and use cutting-edge technology to assist you to attain freedom from glasses and contact lenses.
Cataract Eye Surgery:
Cataract, also called "Motiyabind", is a clouding of the eye that causes blurred vision and other eye-related medical issues. Surgical intervention is required, and the best cataract treatment relies on a combination of highly experienced surgeons' expertise and cutting-edge technology. Our Bhangagarh eye hospital is well-equipped to undertake robotic femtosecond laser cataract surgery, which results in faster recovery and better visual outcomes.
Glaucoma Treatment:
Glaucoma is one of the most severe vision-threatening diseases. On the other hand, medical or surgical treatment can prevent total visual loss. Our expert ophthalmologists specialise in treating glaucoma with eye drops or surgery. At the same time, additional treatment options, including implantation of a glaucoma filtration device, new types of valves, and vitreoretinal procedures are also available.
Oculoplasty:
Our ophthalmic and face cosmetic surgeons combine their extensive understanding of ophthalmology with experience in cosmetic eye surgery to help you enhance your facial characteristics and regain your confidence. Our ophthalmologists repair congenital and acquired defects of the eyelid, lacrimal system, orbit, and socket.
Retina Services:
Our eye hospital in Bhangagarh, Guwahati, is well-equipped to treat uveitis, macular degeneration, retinal detachment, and diabetes-related eye disorders. We work diligently to find solutions to vision problems affecting the retina and uvea by utilising advanced treatment technology and developing an effective treatment plan for the patients.
Cornea Services:
We treat corneal problems such as corneal ulcers and keratoconus. Every day, our skilled eye specialists in Bhangagarh, Guwahati, deal with several challenging corneal issues and assist patients in regaining healthy eyesight.
Paediatric Ophthalmology & Squint:
It is crucial to keep a close check on your children's eye health as they grow. They may have a range of eye disorders separate from adult eye disorders. So, with our professional team of paediatric eye experts in Bhangagarh, Guwahati, we ensure that every child who comes to the centre has a positive treatment experience. We treat strabismus and various other eye diseases that are common in youngsters.
Computer Vision Syndrome:
Do you have visual fatigue from working on a computer/laptop for long periods? You could be suffering from computer vision syndrome (CVS). Our eye doctors provide complete treatment for this eye problem, from assessment to devising solutions to eliminate computer vision syndrome. Also, we offer comprehensive treatments for dry eyes syndrome.
Optical & Pharmacy:
Our Optical & Pharmacy section ensures that you receive genuine medications under one roof, simplifying your hospital visit. We have a dedicated team of pharmacists and ophthalmologists. They have received extensive training and can guide you through a holistic medicine course. Additionally, we have a selection of popular eyewear brands to meet your aesthetic and eye care needs! We have an extensive range of sunglasses, contact lenses, blue 0 computer glasses, and eyeglasses in exquisite designs and colours for children, young adults, and senior citizens.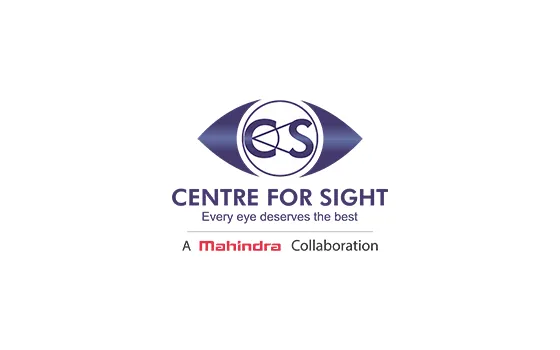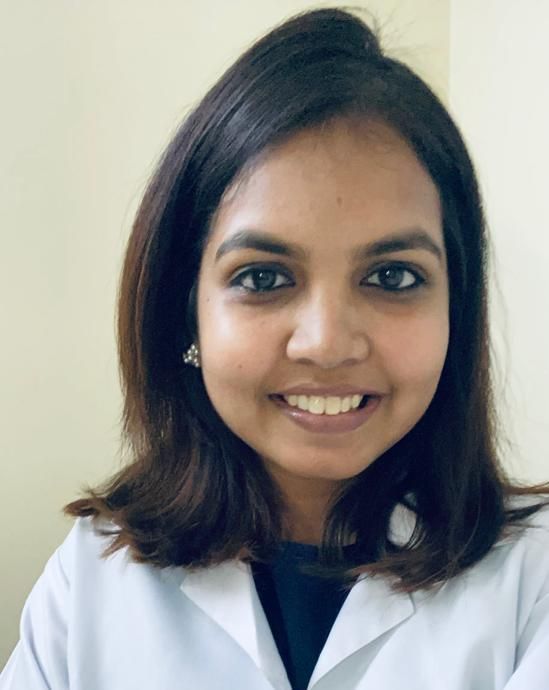 Dr. Soumya Jena
Delhi, Guwahati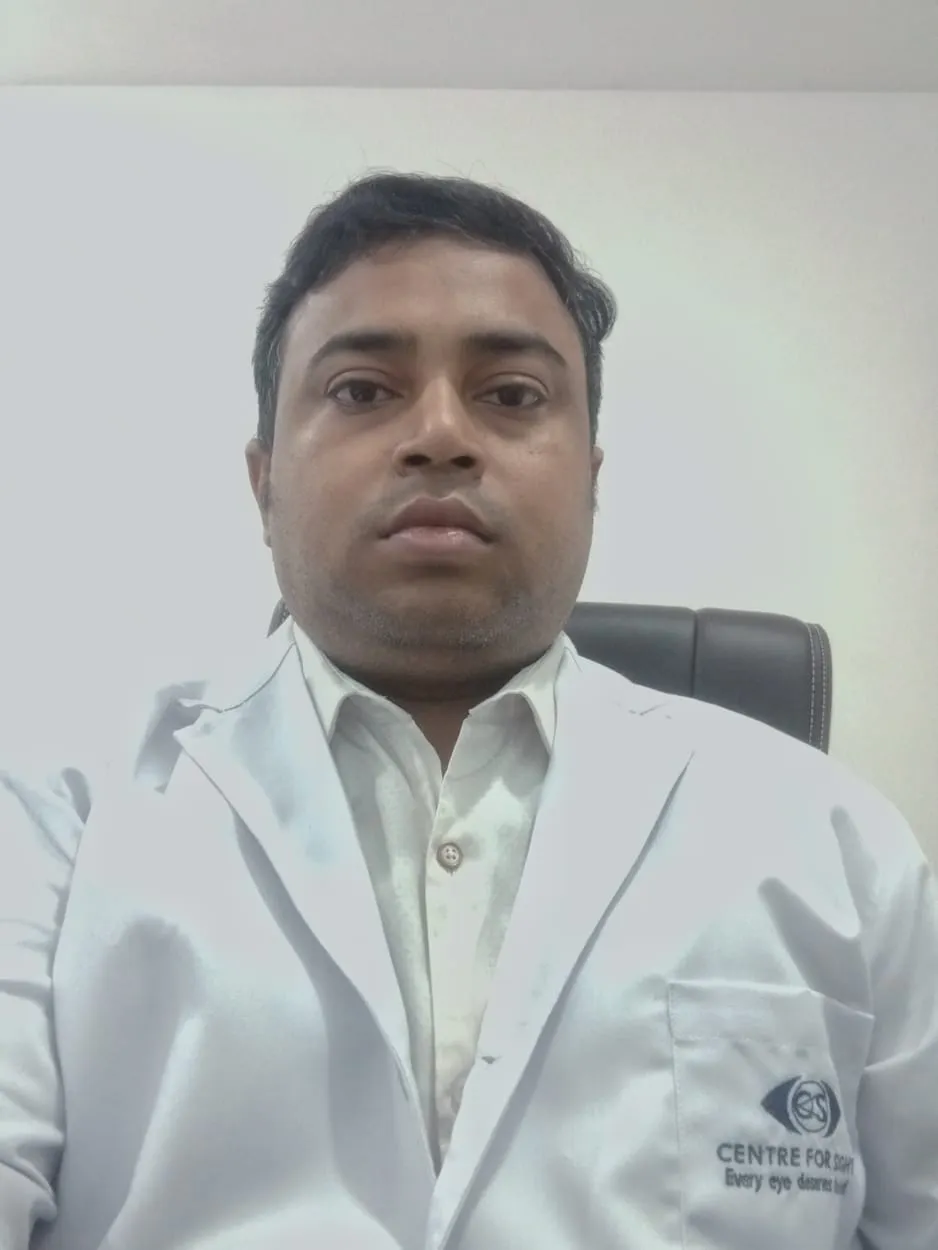 Dr. Kishore Paul
Guwahati, Assam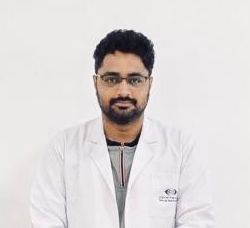 Dr. Ankit Ahir
Guwahati, Assam
Location Details

Dag. No. 1608, Patta No. 369, GS Road, Bhangagarh Guwahati, Assam - 781005

Parking Infomation
Free Parking Available at this Centre

Payment Method
All Major Credit/Debit cards accepted
This hospital is very much hightech and very comfo
...
rtable for ECHS patientsand personal take care of every patients. Thank you so much for all CFS Agra staff.
World Class Quality Eye Care Services.