Eye Hospital in Preet Vihar , Delhi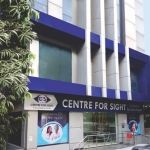 Centre for Sight eye hospital in Preet Vihar, Delhi is a modern ophthalmology centre with highly skilled doctors and state-of-the-art technology. We work with a holistic approach towards eye care and offer a host of specialities at our eye care centre like Lasik surgery, SMILE eye surgery, cataract surgery, etc
Our plethora of specialities are as follows:
Lasik Surgery
We perform Lasik surgeries with precision. Our eye specialists in Preet Vihar conduct PRK/ Surface Ablation & BladeFree Lasik with extreme care and caution. We provide the best possible preoperative and postoperative surgical supervision that enables patients to regain their vision without facing any complications quickly.
SMILE Eye Surgery
SMILE surgery is the most advanced surgery for spectacle removal. It is a step ahead of traditional Lasik and blade-free Lasik. SMILE eye surgery is available at our eye hospital in Preet Vihar.
Wondering why SMILE surgery?
SMILE is a pin-hole minimally invasive corneal surgery
It is flapless, painless, safe and fast
Shows predictable results
Cataract Surgery
One of the eyesight problems that people commonly suffer from is cataract. Cataract surgeries are done on an outpatient basis at Centre for Sight, Preet Vihar. We provide three types of cataract treatment, namely Robotic laser-assisted cataract surgery, Micro-incision cataract surgery and Phacoemulsification.
Glaucoma Treatment
We specialize in the treatment of glaucoma and find the best possible solutions for the patients. Our team of eye specialists in Preet Vihar, Delhi, have been diagnosing glaucoma with compassion and care since years.
Retina and Uvea Services
At our eye hospital in Preet Vihar, we treat problems affecting the retina and uvea using the latest treatment techniques and methods to ensure the patient's eyes work perfectly fine.
We provide treatment for the following retina and uvea related disorders:
Macular degeneration
Retinal detachment
Diabetic eye disease
Uveitis
Cornea Services
With the help of all the latest resources, CFS eye hospital in Preet Vihar, Delhi provides cornea services like Penetrating Keratoplasty, Lamellar Keratoplasty Endothelial Keratoplasty (DSAEK / DMEK) and Deep Anterior Lamellar Keratoplasty.
Pediatric Ophthalmology and Squint
With our skilled team of pediatric eye specialists at Preet Vihar, we ensure a smooth treatment experience for every child who visits the centre. We offer treatment for strabismus and many other eye disorders that are commonly seen in children.
Along with full eye check-ups, there are a number of services provided at our centres across the country:
Refraction test under dilation
Amblyopia treatment and therapy
Corrective eyeglasses and other visual aids
Trauma services
Other surgical treatments and medicine courses
Neuro Ophthalmology
The expert team of eye specialists in Preet Vihar combines fields of neurology, neurosurgery, and radiology to give quality treatment to the patients. We offer a comprehensive quality of eye care services at an affordable cost.
Eye Bank
Heres your chance to light a life. Donate your eyes at Centre for Sight, Preet Vihar. Corneal blindness can be treated by replacing the damaged cornea with a healthy cornea. The human cornea can only be procured through eye donation. We have joined the crusade against corneal blindness by setting up the Centre for Sight eye bank to encourage eye donations. With the support of our patrons and patients, we seek to bring light into the lives of those who have corneal blindness.
Fill up the online pledge form given below and donate your eyes. It is an act of charity, purely for the benefit of society and is voluntary.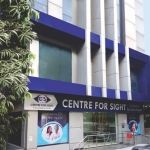 Location Details

F-14 , Opp. Metro Station Gate No. 2 , Preet Vihar , Vikas Marg, New Delhi - 110092

Parking Infomation
Free Parking Available at this Centre

Payment Method
All Major Credit/Debit cards accepted
It was a great experience for me, Dr. Madhu Ma'am
...
did my eyes check up. Highly recommended although it's little bit costlier but its worth going. Thanks Feel satisfied.
One of the best eye hospitals in the area. Preet v
...
ihar nearest metro station.Fees is around 500+ for first time visit. Take appointment before going.It will take atleast 1.25 hours as they put some drops in your eyes. Andyou may have blurry vision for 3-4 Hours. Staff is good.
Had an amazing experience. Both medical and parame
...
dical staff are excellentn thoroughly professional in there field specially there behaviour to ourthere patient is very friendly n smoothing.... My compliment and thanks.....