Eye Hospital in Ramganj , Ajmer
Centre for Sight has established itself as one of the leading eye hospitals in India. At our hospital in Ajmer, we provide you with a high standard of comprehensive eye care. Our facility has been providing quality eye care for years and we are trusted in the field of eye care by generations of patients. All our doctors are highly skilled with years of medical experience. We aim to provide you with easy and hassle-free consultation at our centre including guidance about the cost of the surgery, procedures that will be followed during the surgery, and precautions to be taken after the surgery.
Our eye hospital at Beawar Road, Ajmer specializes in for the following treatments:
Cataract eye surgery
Oculoplasty and ocular oncology
Glaucoma treatment
Computer vision syndrome
Lasik and refractive surgery
You can locate us at Dr Khunger Eye Care Centre, 1109, near the post office, Opp. PNB Ramganj, Beawar Road, Ajmer. If you have any queries, fill in the form below. We will reach you at the earliest.
Dr. Neeraj Khunger
Ajmer , Rajasthan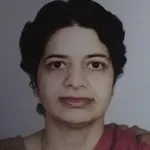 Dr Meera Keswani
Ajmer , Rajasthan
Location Details

Dr. Khunger Eye Care Centre, 1109, near post office, Opp. PNB Ramganj, Beawar Road, Ajmer, Rajasthan - 305901

Parking Infomation
Free Parking Available at this Centre

Payment Method
All Major Credit/Debit cards accepted