Dr. Rupak Brahma Choudhury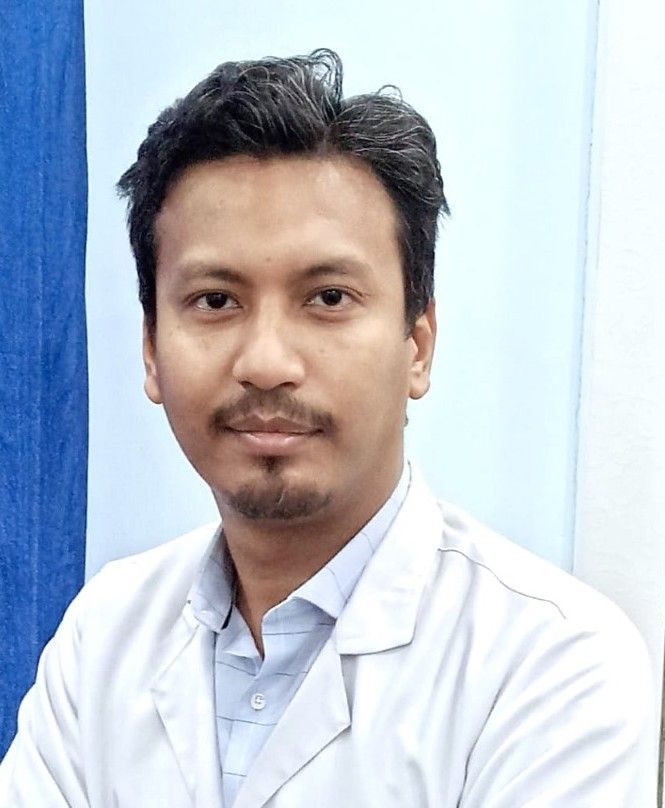 Dr. Rupak Brahma Choudhury
12+ Years of Experience
Appointment with Dr. Rupak Brahma Choudhury
Specialties of Dr. Rupak Brahma Choudhury
Research and Designation Dr. Rupak Brahma Choudhury
- Comparison of adjustable sutures versus nonadjustable sutures in intermittent exotropia. Eur J Ophthalmol. 2018 May;28(3):264-267. doi: 10.5301/ejo.5001063. Epub 2017 Oct 17. PMID: 29077181.
- Comments on: Acute isolated medial rectus palsy due to infarction as a result of hypercoagulable state: A case report and literature review. Indian J Ophthalmol. 2020 Jun;68(6):1229-1230. doi: 10.4103/ijo.IJO_2182_19. PMID: 32461498; PMCID: PMC7508109.
- To assess the efficacy of vertical muscle surgery for management of hypotropia in monocular elevation deficiency type II. Int Ophthalmol. 2017 Aug;37(4):1009-1016. doi: 10.1007/s10792-016-0365-6. Epub 2016 Oct 3. PMID: 27699607.
- Comments on: Surgical management of Helveston syndrome (triad of A pattern exotropia, superior oblique overaction, and dissociated vertical deviation) using four oblique procedure. Indian J Ophthalmol. 2021 Jan;69(1):198-199. doi: 10.4103/ijo.IJO_478_20. PMID: 33323645; PMCID: PMC7926103.
Book Appointment with
Dr. Rupak Brahma Choudhury