India has highest number of Retinoblastoma effected children: CFS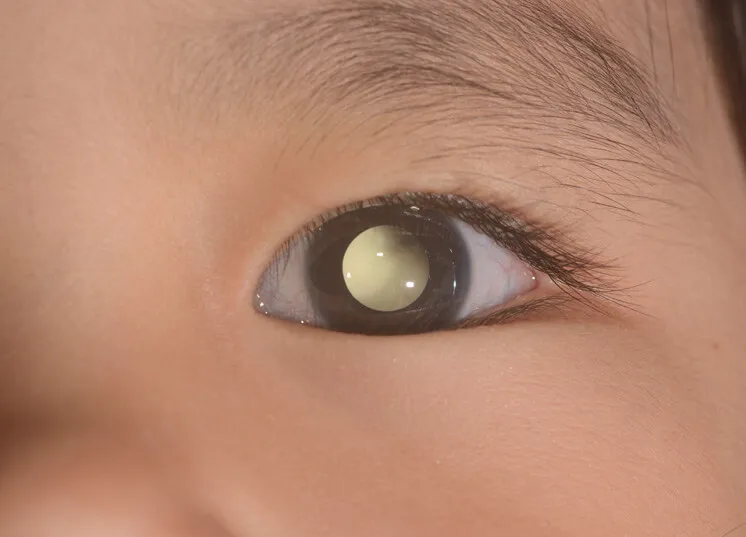 Centre for Sight (CFS) Medical Services Director Dr Santosh G Honavar today underlined that India has the highest number of Retinoblastoma (Rb) affected children in the world, with about 1500 new cases reported each year.
Addressing a press conference here as part of 'World Retinoblastoma Awareness Week from May 11 to 17, Dr Santosh also Director National Retinoblastoma Foundation said, 'Retinoblastoma is the most common and life-threatening eye cancer which commonly affects young children, new born to three-years of age. Each year, more than 5000 new cases of Retinoblastoma are diagnosed in the world. Of them a third (over 1500) are diagnosed in India'.
'Awareness on Retinoblastoma is low and it can be completely curable with life, eye and vision salvage, if detected early', Dr Sathosh said and added if the child is examined early by a child specialist or an eye doctor and referred to an eye cancer specialist for treatment, the cancer can be controlled and the child's life, eye and vision can be saved.
He said eye cancer specialist treats retinoblastoma by chemotherapy, laser and brachytherapy (an advanced form of local radiotherapy) to protect the child's life, eye and the vision. Treatment insures 95 per cent of the children are saved from death, over 90 per cent have their eye intact and over 85 per cent have their vision protected, he said.
'To save the child's life and prevent the cancer from spreading to other parts of the body, the eye may have to be removed in advanced cases. It is possible then, to fit a life-likee artificial eye on the child to ensure normal appearance', Dr Santhosh added.
Article: India has highest number of Retinoblastoma effected children: CFS Author: Nalini Ravichandran   |   Mail Today  |   May 17, 2014 | UPDATED 15:13 IST
Publication: Indian Health News
Read more at: http://news.webindia123.com/news/Articles/India/20140512/2391191.html
*The views expressed here are solely those of the author in his private capacity and do not in any way represent the views of Centre for Sight.