Eye Hospital in Nagpur , Nagpur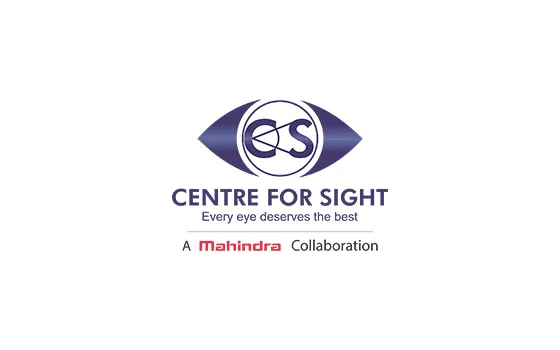 At the forefront of eye health, Centre For Sight at Ambade Eye Hospital in Nagpur stands with cutting-edge technology and a team of dedicated experts, committed to providing exceptional eye care to all. Our unwavering mission is to offer personalized treatments, driven by compassion and innovation, ensuring your vision's clarity for years to come.
Advanced Cataract Solutions
Upgrade your vision journey with Centre For Sight Nagpur at Ambade Eye Hospital. Our pioneering Microincision Cataract Surgery (MICS) sets new standards for precision, replacing clouded lenses with advanced artificial intraocular lenses (IOLs). Through minimal incisions, swift recovery is ensured. Choose from a selection of tailor-made IOL options, including Monofocal, Toric, Aspheric, Multifocal, and Trifocal Lenses, all designed to optimize your visual outcomes. Embrace a future of clear sight with us. Thus, looking for an experienced eye surgeon in Nagpur has now become easier like never before.
Cornea Services
Comprehensive Glaucoma Management
Centre For Sight at Ambade Eye Hospital is a renowned eye care hospital in Nagpur. You can be assured that our eye specialist in Nagpur efficiently prioritizes glaucoma's threat with advanced equipment and techniques. You can trust our team of Glaucoma specialists in Nagpur to precisely identify early stages and offer advanced treatments to protect your vision from further damage. Furthermore, we offer treatment options like the placement of a glaucoma filtration device, innovative valve variations, and vitreoretinal procedures. For Glaucoma management, we fit best your search for eye specialist hospital in Nagpur.
Oculoplasty
Experience the fusion of ophthalmology and cosmetic expertise with Centre For Sight at Ambade Eye Hospital in Nagpur. Our skilled eye surgeons combine their ophthalmic knowledge with cosmetic eye surgery to enhance your facial features and boost your self-confidence. Oculoplasty involves correcting congenital and acquired eyelid, lacrimal system, orbit, and socket deformities. Get advanced retinoblastoma treatment at Centre For Sight at Ambade Eye Hospital, offering effective solutions for eye cancer diagnosis and care. We specialize in ocular, orbital, and facial prosthetics, providing cosmetic rehabilitation when other options fall short. Our sophisticated ocular oncology facility employs modern techniques for comprehensive, evidence-based management of eyelid, conjunctiva, and intraocular tumors.
Advanced Retina and Uvea Care
From retinal detachment to diabetes-related complications, our eye hospital in Nagpur excels in managing complex ocular issues.With a commitment to preserving and enhancing vision, the center offers a comprehensive range of cutting-edge treatments for various retinal conditions. From delicate retinal tear repairs to the intricate management of diabetic retinopathy, the skilled team of eye specialists in Nagpur employs the latest techniques and technologies to ensure optimal outcomes.
CFS Pharmacy
The Ambade Center for Vision Advancement is dedicated to offering a holistic healthcare experience. Our CFS Pharmacy at Ambade Eye Hospital is your trusted source for genuine medications. Conveniently located within our center, our highly trained pharmacists provide expert guidance and support, ensuring you have the knowledge and assistance you need to manage your medications effectively. Centre For Sight at Ambade Eye Hospital allows you to believe that your well-being extends beyond your eyes, and our pharmacy services reflect our commitment to your overall health.
Opticals
Elevate your style and comfort with the optical offerings at our centre in Nagpur. Step into the CFS Vision Store, where a wide range of chic and comfortable eyewear awaits you. Our collection features premier Indian and global eyewear brands, personally recommended by our skilled optometrists and ophthalmologists. Whether you're looking for corrective eyewear or simply seeking to enhance your fashion statement, our optical specialists are here to help you find the perfect fit. Experience the fusion of style and functionality at the CFS Vision Store and discover eyewear that complements your unique personality and visual needs.
Experience exceptional eye care at the Nagpur Ambade Eye Hospital, where advanced technology meets expert care. Our team of skilled specialists is dedicated to providing optimal eye health for every individual. With a legacy of successful surgeries and a commitment to innovation, we ensure your vision receives the attention it deserves.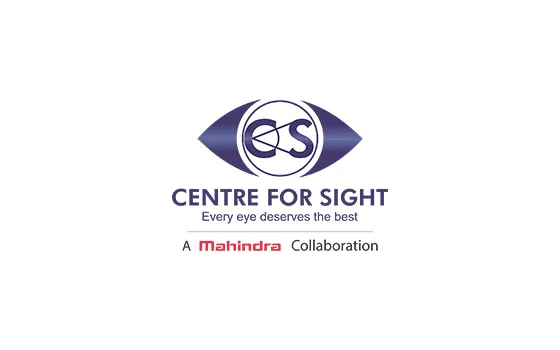 Location Details

1st Floor, Kamla Tower Kamptee Road Indora Chowk, Near Jaswant Inox, New Indora, Nagpur, Maharashtra 440002

Parking Infomation
Available

Payment Method
Cash, UPI and cheques accepted