Eye Hospital in Railway Road , Gurgaon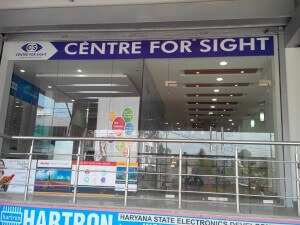 Centre for Sight eye care hospital at New Railway Road, Gurgaon offers multiple specialities to treat patients with utmost care. Our highly trained and experienced doctors evaluate the overall condition of a patient and recommend a treatment based on the patient's eye condition and budget.
Our eye hospital at New Railway Road, Gurgaon specializes in the following treatment:
Cataract eye surgery:
Our centre offers advanced microincision and Femto cataract surgeries along with suitability to undergo surgery with the latest multifocal intraocular lenses. Post thorough testing, our team of specialists suggests the surgery best suited to the case.
Glaucoma treatment:
Glaucoma treatment at Centre for Sight aims to preserve the remaining vision of the patient by lowering IOP to restrict any further damage. The specialists at our centre adopt three approaches to the treatment – medication, laser, and surgery.
Lasik and refractive surgery:
We help our patients to get rid of those contact lenses or spectacles by choosing Lasik surgery at Centre for Sight.
Retina and uvea services:
We house the best infrastructure and state-of-the-art medical equipment along with a pool of experienced retina specialists to assure that you are in the best hands.
Pediatric ophthalmology & squint:
Most common eye diseases seen in children are squint, lazy eye disease, congenital or pediatric cataract, retinopathy of prematurity (ROP) and uncommonly tumours. We care and understand that the vision of your child is precious. Thus, we have a dedicated pediatric ophthalmology team for your child's eye care.
SMILE eye surgery:
SMILE is an even more advanced technique than bladeless Lasik. It is 100% bladeless, flapless, and all-laser technique for spectacle removal. If you want to get rid of your spectacles or contact lenses, then visit our hospital and avail SMILE eye surgery.
Ocular surface and dry eyes:
We offer comprehensive treatment for ocular surface disorders and dry eyes disorders. We are well equipped with cutting-edge diagnostic testing and procedure-based treatments.
You can reach us at Plot 399/1, New Railway Road, Gurgaon. If you have any questions, please fill out the form below, and we will get back to you at the earliest.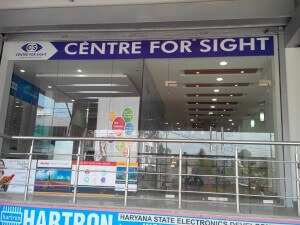 
Parking Infomation
Free Parking Available at this Centre

Payment Method
All Major Credit/Debit cards accepted
Best team and best doctor for eye surgery.
Best team and best doctor for eye surgery.
Nice doctors and staff. Special Dr.J B Singh