Eye Hospital in  Gulbai Tekra , Ahmedabad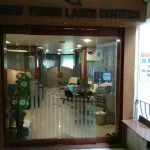 Our eye hospital in Ahmedabad offers computerized eye examination with the aid of the latest equipment. We have a team of one of the best eye specialists in Ahmedabad. We feel pride in serving our patients with a range of treatment options who have vision problems.
Lasik surgery
Centre for Sight feels pride in serving its patients who are having vision problems & other eye-related problems & disorders. Our hospital employs eye specialists who are highly trained and experienced in performing all types of surgeries like specs removal procedures such as Lasik surgery and bladeless Lasik surgery. Our team of eye specialists in Ahmedabad guides the patients about the cost of the surgery, procedures related to the surgery, and precautions to be taken after surgery.
We also offer blade-free Lasik (Femto Lasik) surgery that uses the latest femtosecond laser technology to treat refractive errors. Our experienced doctors perform a complete evaluation of the eye through a microscopic examination, then suggest with the most suitable treatment to the patient. It is a procedure that requires two different lasers at two stages. The surgeon makes a small corneal flap during the first stage and does the vision correction in the second stage.
Cataract eye surgery
We offer several surgical options depending upon the severity of the cataract, its cause, and the current condition of the patient's eyes. The surgery best suited to the case is suggested after thorough testing only. We care for your vision and dedicate the best infrastructure, equipment, and service to the task for a cataract removal surgery in Ahmedabad.
Glaucoma treatment
The glaucoma treatment at Centre for Sight, Ahmedabad, aims to preserve the remaining vision of the patients by lowering IOP (intraocular pressure) so that damage does not escalate. Our glaucoma specialists begin the treatment with a comprehensive eye exam using sophisticated imaging techniques. Based on the reports, we offer the patient with medication, laser, and surgery.
Retina and Uvea services
At our eye hospital in Ahmedabad, we offer treatment for retinal disorders like diabetic retinopathy, age-related macular degeneration, retinal detachment, and uveitis. We house state-of-the-art infrastructure and the latest medical equipment for retinal care. We also have experienced retina & uvea specialists who bring into use the latest technology to serve the patient with the best possible care.
Cornea services
Corneal problems can affect your vision and cause problems with the cornea's structure. Our eye hospital in Ahmedabad offers treatment for corneal ulcer and keratoconus. Our cornea specialists in Ahmedabad provide both medical and surgical management of corneal ulcer and keratoconus. We are also equipped to do complex cornea surgery if required.
Oculoplasty & ocular oncology
Our oculoplasty & ocular oncology department aims to prevent, diagnose and treat eye cancer with a cost-effective approach for the patient. We also offer comprehensive management of tumours of the eyelid, conjunctiva, intraocular structures and orbit. Our eye cancer specialists decide on the mode of eye cancer treatment, depending on the type of cancer, size, and fitness level of the patient, etc.
Computer vision syndrome
Computer vision syndrome, or digital eye strain, is a common eye condition which happens from prolonged computer, digital screen use. Our eye specialists at Ahmedabad address this issue, starting from early detection, evaluation, and management, which is unique as per each individual's need. Contact our centre at the earliest if you have such symptoms and want to get rid of this eye condition. If you have any queries, fill in the form below. We will reach you with the solution at the earliest.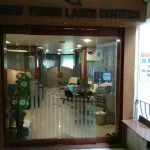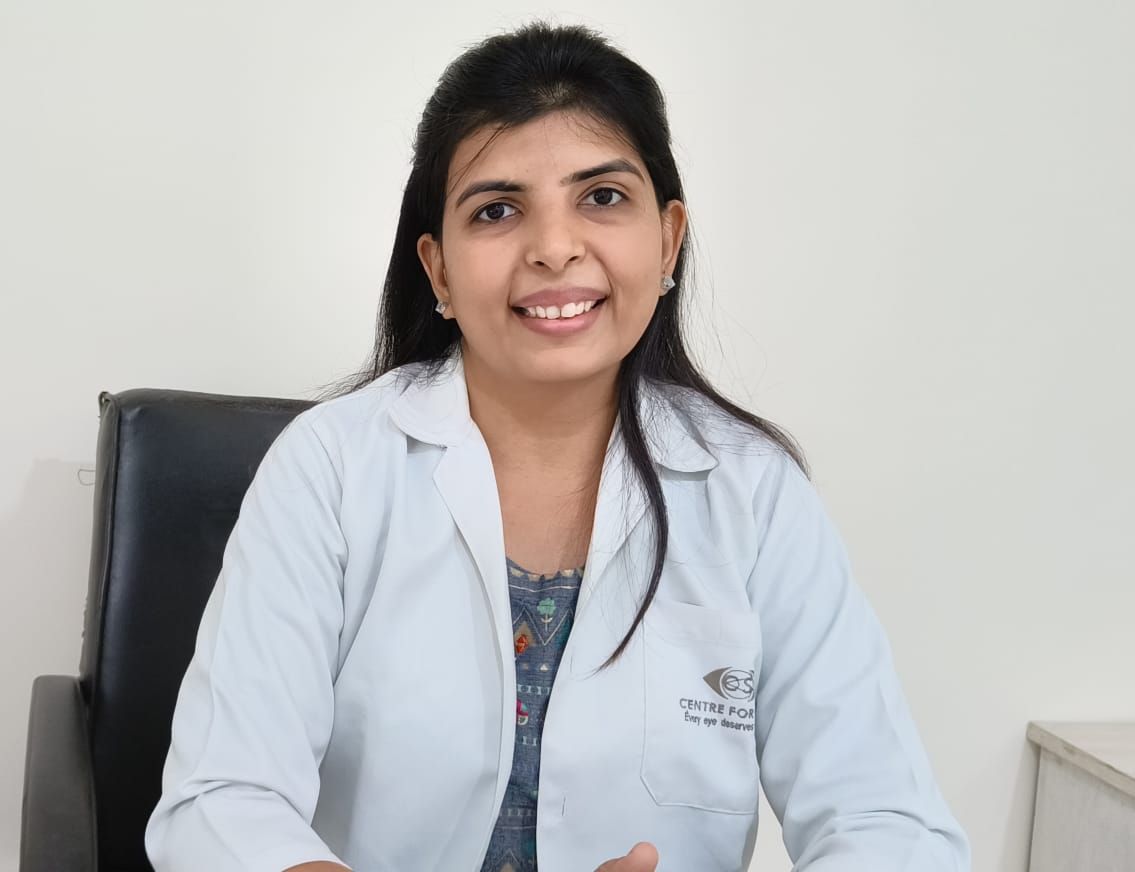 Dr. Shivani Acharya
Ahmedabad, Gujrat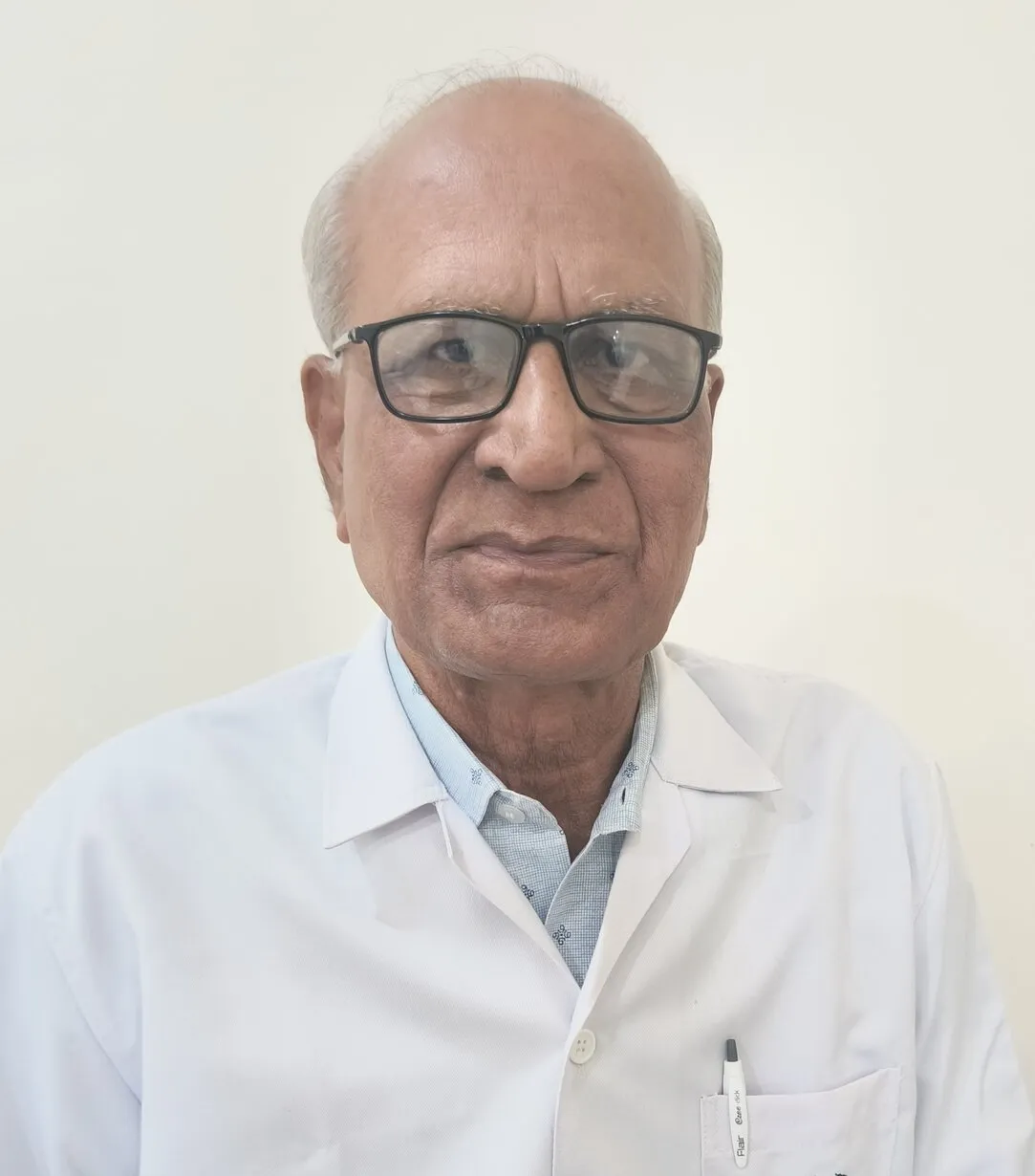 Dr. Pravin Khatri
Ahmedabad, Gujarat
Dr. Nikhil Prajapati
Ahmedabad , Guajrat
Location Details

101, White Cross, 15, Patel Society, Gulbai Tekra, Ahmedabad, Gujarat - 380006

Parking Infomation
Free Parking Available at this Centre

Payment Method
All Major Credit/Debit cards accepted
Very good, Thankyou Dr. Falguni Mam and all staff
...
at Centre For Sight.